I really didn't plan on blogging for weeks on contests and giveaways, but so many people have fun events going right now–and are keeping them going through all the holiday season–that I'll post them as long as I see them! If you're a new visitor, check back on earlier posts to find contests that run through the month of December 2013.
This awesome collection of signed swag from the Richmond Author Event could be yours! Just comment to enter. Share if you can. Open to international entries, and ends on 12/19 at noon EST. Go to Laura Kaye's Facebook page, and look for the picture below, then comment and cross your fingers! Here's the link: 
https://www.facebook.com/LauraKayeWrites
Author Sharon Grey invites you to her Welcome to Ruthorford contest – where they go all out for the holidays. You can enter to win a Pennyroyal Christmas Ruthorford ornament and holiday card from Grey! Enter every day from now until Dec. 20th at:
https://rafl-fb-tab-app.s3.amazonaws.com/178488402194294.html?buster=1387149647
To celebrate over 40,000 subscribers, Digital Book Spot is giving away a FREE Kindle Fire! Digital Book Spot provides the best FREE books every day, and you can check them out at  www.DigitalBookSpot.com to see today's FREE books! Here's the holiday link for the Kindle Fire Giveaway: https://contest.io/c/suk2pkci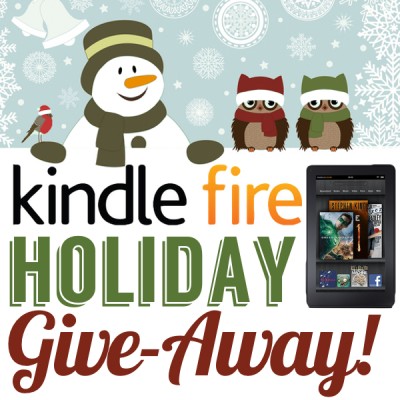 Finally, I already posted about this contest in a previous week's post, but today is the last day of the holiday party to celebrate the release of the 12 Days of Killer Fiction short story collection!! If you haven't already entered (and maybe even won!), be sure to stop by and enter to win a gorgeous charm bracelet! I know several people who've already won during the previous eleven days, and the bracelet is truly a keeper! 
https://www.facebook.com/events/483312015115550/