I'm trying to finish three manuscripts by summer, get the newly polished up print versions of the Organized Mysteries proofed and back up for sale, and keep Honey's tug-of-war-play addiction satisfied. So, I've been away from blogging for awhile. Today, however, I'm back with impulse buys and goodies I've run across lately that I thought y'all might be interested in. Enjoy!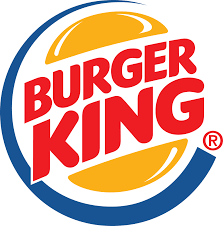 This offer ends tomorrow–2/21/19–Burger King Promotion: $0.01 Sourdough Burger
Looking for a quick meal on the go? Well you're in luck, because for a limited time, Burger King is offering $0.01 Sourdough Burger. Simply download the app via iOS or Android at the Apple or Google store, and make your first purchase to get the penny burger.
Free until Friday — Mourning Commute: A Good Clean Fun Cozy Mystery (The Funeral Fakers Book 2)
by Sam Cheever
May Ferth was born with stars in her eyes, but apparently not her future. Never able to break past the community theater, she's overjoyed to finally land a role that comes with a paycheck: Professional Mourning for the win!
And in her first performance, she shines as the fake girlfriend of a professional crime scene cleaner. Unfortunately, this time she shines just a bit too bright. Now everyone suspects that she might have played more than a bit part in her pretend boyfriend's death!
Available free at Amazon — https://www.amazon.com/dp/B07JCFT911
California Pizza Kitchen Rewards Program:
Promotion: California Pizza Kitchen Rewards Program perks:

Free Small Plate After Registering
Earn 1 point for every $1* you spend
75 points = a $5 reward
$5 reward = an instant party for your tastebuds
Free Dessert for your birthday
Special Offers throughout the year!

Expiration: CPK Rewards will expire 90 days after they are earned by reaching a Hurdle Rate.
Availability/Locations: All participating locations (Store Locator).
Terms & Conditions: After registering, you should receive an email stating that you have been rewarded a FREE small plate and that it will post to your account within 24 hours. Some offers may be available online only.
How to Get Free Plate at California Pizza Kitchen:
Go to the California Pizza Kitchen Rewards Program website.
Download the app, and enroll into the program.
After registering, you should receive an email titled "Welcome to CPK Rewards!"
Redeem your FREE small plate!
Get Free Pancakes at IHOP
My local waitress said this offer is good until Sunday, so hurry if unlimited buttermilk pancakes are your favorite accessory to every breakfast menu. This offer is good with any breakfast order–I just had a couple of eggs and bacon with mine, but hubby ate his with the Grand Slam Breakfast. And you can ask for as many refills of those fluffy, delicious, butter-smothered pancakes as you want. The offer only applies to getting buttermilk pancakes on the side, however, but how is that a bad thing?
Free Now–Arson at the Art Gallery (Getaway Bay Cozy Mystery Series Book 1) by Grace York
I haven't read this author yet, but I've heard from others that her books fun. And with the art angle in this one, I immediately downloaded it onto my Kindle Fire. What's it about?
A new home. A new beginning. A quiet life. Or is it?
The beach house is Addison Lake's retirement plan. Memories of childhood holidays playing in the sand with her cousins come flooding back as soon as she sets foot in Getaway Bay. After the death of her husband, turning her new beach house into a bed and breakfast and reconnecting with family is just the tonic she needs. But just days after her move to the sleepy coastal town, Addison's new life turns on its head. Here's the link — https://www.amazon.com/dp/B07FTQD6HV
For any Kindle Unlimited membership readers, all five titles in my Organized Mysteries are available for a limited time. Buy from Amazon or Read Free in KU.
What's the series about?
Organization expert Kate McKenzie is on track to make her new business, STACKED IN YOUR FAVOR, a hit in small-town Vermont. She thought she and her family were making a fresh start in her husband's hometown, but she quickly learns that small towns can hold big secrets. When Kate started her small business, she planned to help her clients solve clutter and chaos problems. She never imagined she'd spend as much time crime-solving as organizing. Here's the Amazon link to the series and you can find the clickable covers and book descriptions there — http://www.amazon.com/gp/product/B07HCNMPGY
And there are THREE 99¢ Bargains right now in the Familiar Legacy series featuring Trouble–The Black Cat Detective.

The Familiar Legacy (9 Book Series) 

Carolyn Haines, Rebecca Barrett, Claire Matturro, and
Always a bargain at their regular prices, you can get books 2, 3, & 4 on sale now for only 99¢ each. These are standalone books that are fun to read and interesting to solve in any order. Check them out! Here's the Amazon link to get more info. Click the book covers to go to the individual Amazon book pages — 
https://www.amazon.com/Familiar-Legacy-9-Book-Series/dp/B07MM2FTV5
Okay, that's my list for today. Hope there's something here that makes you hungry for books or food. Have a great Wednesday!
.
.
.